BBI (ACT) Presents: Indonesian Film Night: 'Semesta: Islands of Faith'
Presented by ANU College of Asia & the Pacific
Indonesian Film Night: 'Semesta: Islands of Faith'
About this event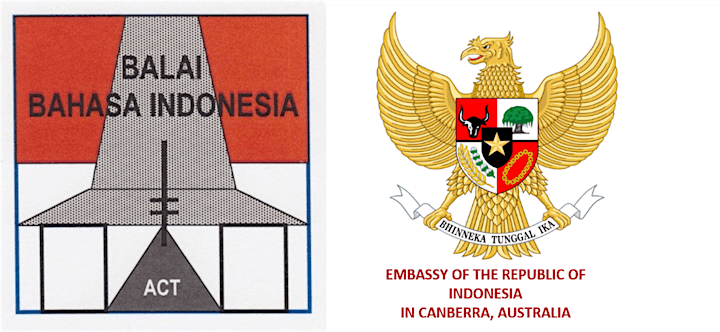 Balai Bahasa Indonesia (ACT), in conjunction with the ANU School of Culture, History & Language at the College of Asia and the Pacific and the Indonesian Embassy in Canberra, will host this Indonesian Film Night ('Malam Film Indonesia') at ANU Kambri Cinema on Wednesday, 12 October 2022.
The Film Night will feature the 2018 documentary film, Semesta or, as it is known in English, Islands of Faith. This free event will be the first public screening of Semesta in Canberra. The film will carry English subtitles.
Through the lens of faith and culture across Indonesia's vast archipelago, Semesta documents the story of seven individuals' struggle to adapt to climate change and their efforts to lead their communities in the face of growing environmental challenges.
The film is directed by Chairun Nissa, who is renowned for her socially aware filmmaking and co-produced by Mandy Marahim and well-known actor, Nicholas Saputra, from Tanahkir films. The film won the Best Feature-length Documentary Film category at the 2018 Indonesian Film Festival and was selected for the Suncine International Environmental Film Festival in Barcelona in November 2019.
Bookings will be processed strictly online through Eventbrite, and the screening will be conducted in accordance with ANU Covid-19 protocols. Please ensure that you have your Eventbrite tickets - either in printed format or on your phone - for entry to the venue.
BBI (ACT) and the Indonesia Embassy will provide beverages and simple Indonesian nibbles in the Kambri lobby before the film starts.
Semesta: Islands of Faith will be of interest not only to those with a background in Indonesia, but for anyone with an interest in the environment and the complex interactions between humans and the natural world.
BBI (ACT) hopes that through the medium of film, important social, cultural and ecological changes in Indonesia will be illuminated.
______________________________________________________________________________________________________________________
For any queries or concerns, please contact Mr Heath McMichael, Chair, Balai Bahasa Indonesia (ACT) on hmcmichael@tpg.com.au.
Between 2 September and 2 October, please contact Ms Ida Nurhayati, Treasurer, Balai Bahasa Indonesia (ACT) on bbiact2013@yahoo.com.au
Other events you might be interested in